We bought the coffee van from a small little farm on the outskirts of Paris, it had been living in a barn for about 10 years unloved and unused. We got it onto the back of our trailer and off we went back to Henley. It took about 3 years to get the van to where it is now, that is body work repaired a nice coat of paint and the engine all rebuilt. We have kept it as original as we can so it still has the 6 volt engine and the 3 speed box. It was built in 1955 so no longer requires an MOT or tax, however we do have an engineer look over it to check that it is road worthy!
Our plan was to do barista coffee and food at festivals and along the way have some family fun which seems to be working at the moment, from time to time my mother evens steps into the breech and helps out.
It's been a fairly productive year and we have done some great festivals, steam rallies and colourful markets which tends to make the job quite interesting. We also featured this year on TV in "How to spend it well", it was a xmas program featuring Philip Schofield comparing coffee products.
We are now trained by Grumpy Mule Coffee in the art of making a decent coffee, making our lattes and cappuccinos very popular.
To contact us please please click here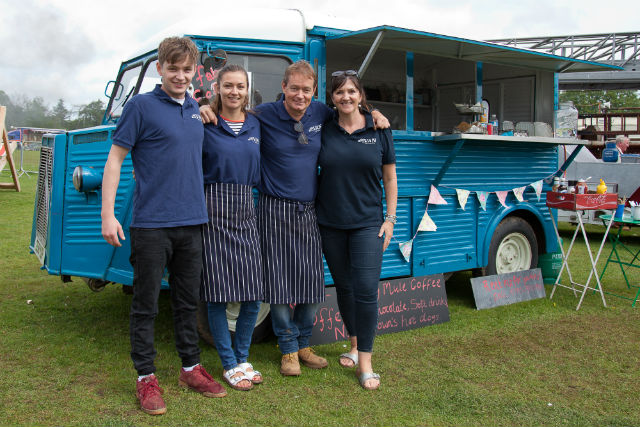 To see the latest news