Barista style Grumpy mule coffee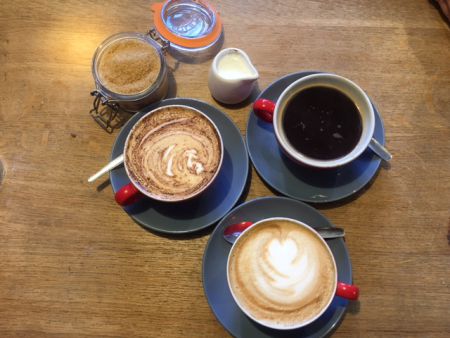 HERE IS A MULE WHO WANTS TO LOOK ON THE BRIGHT SIDE OF THINGS. HE DOES. HE'S TRIED REALLY HARD TO BE THAT LITTLE RAY OF SUNSHINE, TO BE FINE WITH IT ALL.
BUT HE'S NOT REALLY THAT TYPE. THE MERE SIGHT OF ROBUSTA BEANS OR INSTANT COFFEE CRUMPLES HIS BROW AND CLENCHES HIS JAW.
AFTER ALL, GOOD COFFEE IS NEVER A MATTER OF TAKING IT EASY – FLAVOUR DOESN'T JUST 'TURN UP'. IT NEEDS TO BE CULTIVATED BY EXPERT GROWERS, COAXED BY OBSESSIVE ROASTERS, AND GIVEN THE 'HOOVES UP' BY THE FUSSIEST CRITIC THERE IS.